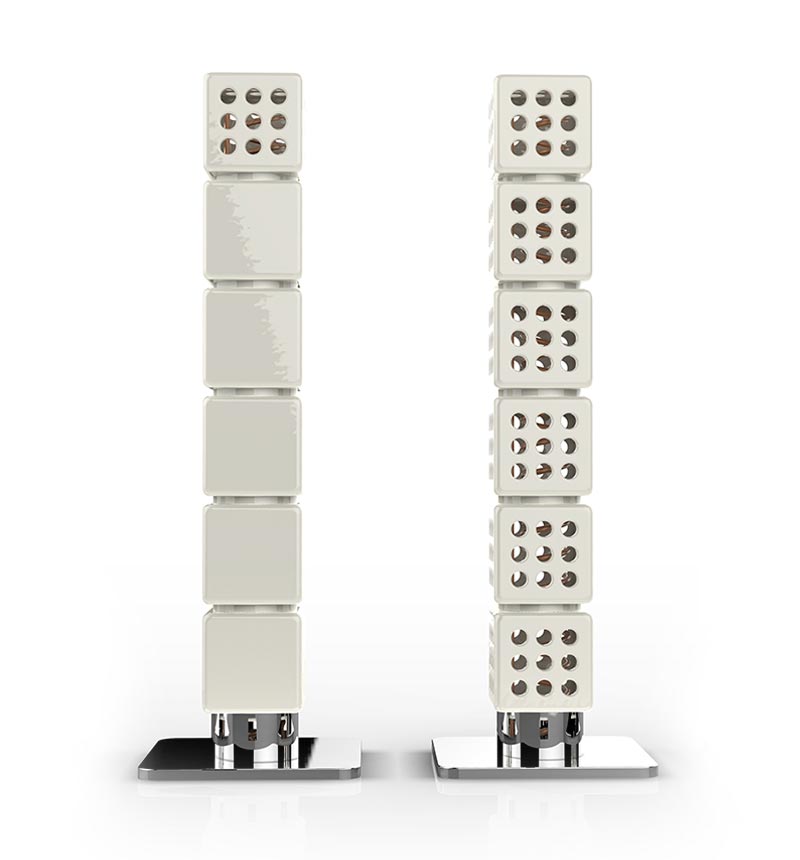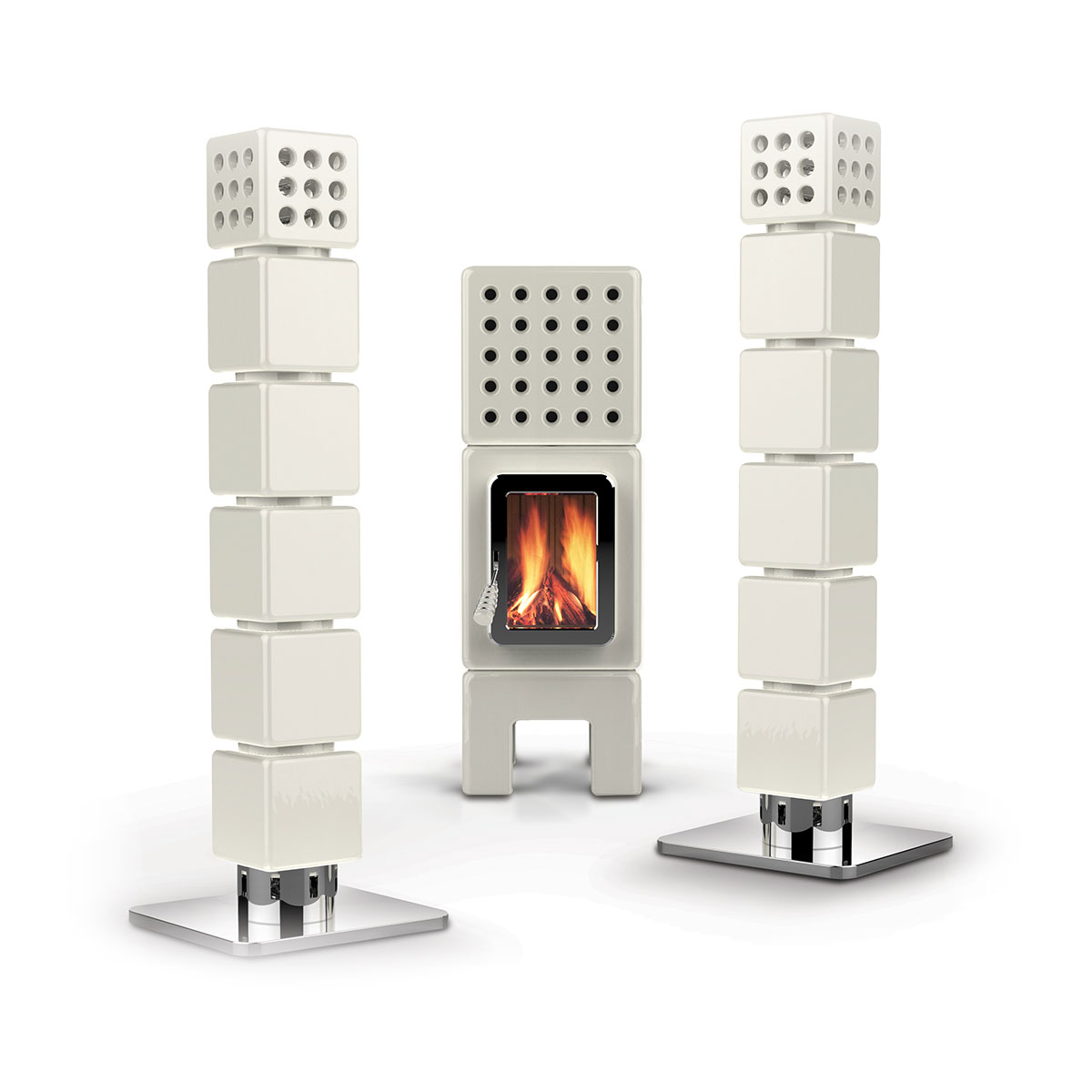 ThermoStack is a stove-radiators heating system (waterstove), revolutionary in architecture and core technology, based on modular components, highly customizable and easy to assemble.
In this way, a set of components can be combined to create stove-radiators systems, different in shapes, colors, architecture and power, allowing the user a high level of customization of the product, according to his needs.
The optimization of the production processes, in addition to the technical excellence of this heating system patented ( Patent n° 0001416182 – May 22nd 2015), allow to define this product as environmentally friendly because it combines, with great attention, all those quality, performance and durability ingredients that are the basis of a true green economy.
Thermo Stack is available in 2 models, depending on the chosen base:
Each model is 128cm high and the base measurements vary according to the model, as indicated in the drawings below.
It heats up to 260 m3 with a nominal heat output of 9 kW, giving 5 kW to convection airand 4 kW for radiators and sanitary water.
WOOD BURNING
THERMOSTACK
ThermoStack can also be used in connection with other water radiators.
THERMOSTACK
TOWER
Available in 2 models:
H168 1800 Watt
H90 800 Watt
The radiators can also be used in connection with a traditional central heating system.
| | | |
| --- | --- | --- |
| Heat output * | kW | 7,5 |
| Output to air | kW | 5 |
| Output to water | kW | 2,5 |
| Heating capacity | m3 | 260 |
| Efficiency | % | 85,5 |
| Carbon Monoxide emission | % | 0,09 |
| Energy efficiency | | A+ |
| Dust (13% O2) | Mg/Nm3 | 19 |
| Wood consumption | Kg/h | 2,13 |
| Smoke temperature | °C | 196 |
| Flue pipe diameter | cm | 15 |
| Draft | Pa | 12 |
| Total weight | Kg | 330 |
* Complies UNI EN 13240 DEUTSCHLAND BimSchV2