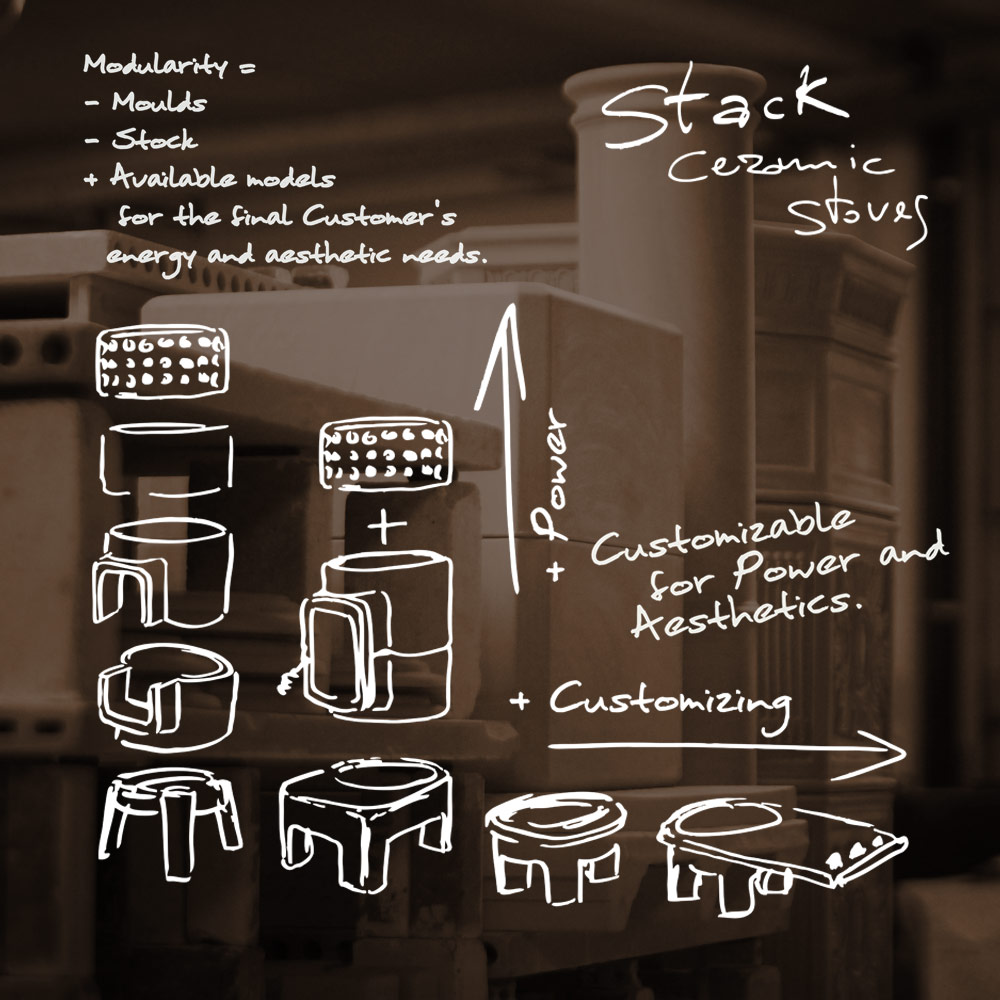 The modularity of the Stack Stoves offers different advantages both functional and aesthetical:
It is possible to upgrade the stove from one size to the other by adding new modules and without intervening on the fireplace. It is only the size of the heat exchanger and the ceramic modules that is increased.
Possibility of create the stove by chosing different colors, according to the Customer aesthetical needs and taste. The color range offered allows a great number of custom chromatic combinations.
Easy assembly and dismantle.