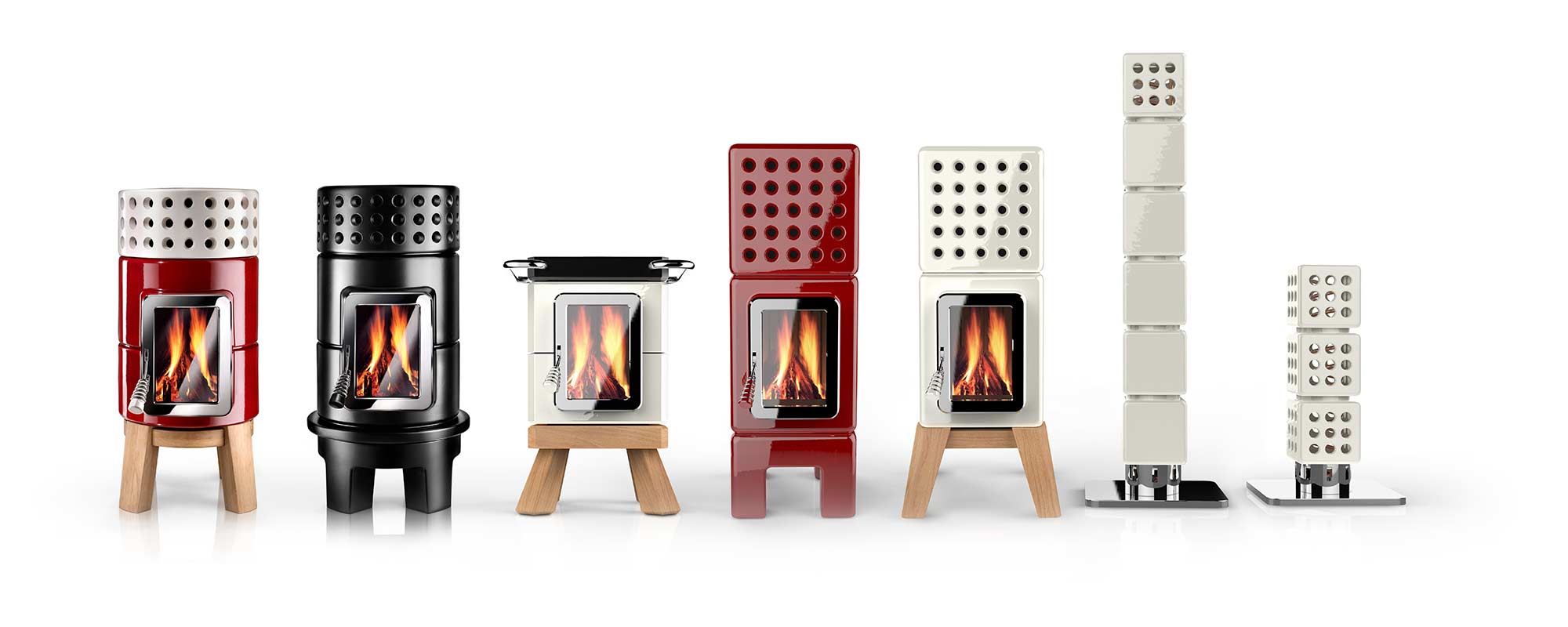 Stack is the line of stoves born from the cooperation between La Castellamonte and Adriano Design.
An innovative line of stoves, able to combine the technological aspects of combustion optimization, from time achieved by La Castellamonte through research and development – started in the '90 on all their products – with a design specifically conceived by Adriano Design and based on modular components.
Stack reinterprets the ancient tradition of ceramic stoves through a contemporary form, in accordance with new housing needs. Its modular structure allows an easy adaptation to every energy need in every living space. The fireplace and the recycler of the Stack Stoves reach yields and smoke emission parameters in line with the strictest environmental regulations.
The Stack Stoves are "ecological heat generators" for what concern technological contents, product optimization and longevity.
Their modularity allows a perfect sizing according to the customer energy needs, thus allowing a thorough consumption optimization.
All our products are tested and certified according to the European Norm UNI EN 13240, and equipped with the label. Some models are certified according to the Austrian norm 15A, the Swiss norm VKF-AEAI, the German BimSchV2 and the EPA for US and Canada. The ceramic of every model of the Stack line is produced in our factory with extreme care and skill, and is assembled to our fireplaces, built by italian external partners on our models, in respect of environmental and energy requirements.
Discover all Stack products
RoundStack is the line of ceramic stoves, first born of the Stack collection, with cylindrical volumes and consisting of 5 different models.
CubiStack is the line of ceramic stoves with rigorous volumes and rounded edges, consisting of 2 models.
ThermoStack is a stove-radiators heating system, revolutionary in architecture and core technology, based on modular components, highly customizable and easy to assemble.
MiniStack, without cooking plate and with heat exchanger, is a wood burning stove with limited dimensions but with a nominal heat output of 6 kW.
CookinStack is a "putagé" with small dimensions, to rediscover the pleasure of wood cooking even in small spaces, with a nominal heat output of 4,5 kW.