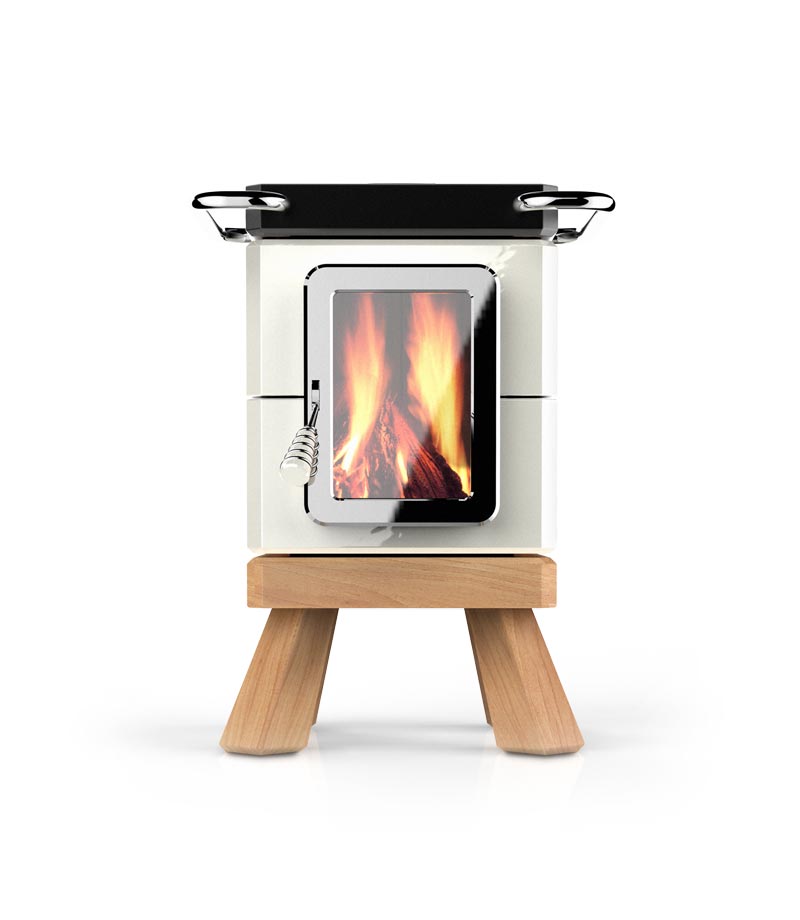 CookinStack reinterprets the ancient tradition of ceramic stoves of Castellamonte proposing a contemporary 'Putage stove', attentive to new housing needs of low environmental impact, to rediscover the pleasure of 'wood' cooking, according to times and methods of the oldest culinary culture.
It keeps the wooden base, legacy of the ancient stoves tradition of Castellamonte that characterizes the entire Stack line.
CookinStack combines the proven heating technology of the stoves La Castellamonte with a cooking opportunity typical of the historic 'Putage stove'. Once again, design, technology and tradition come together in an object of desire signed by Adriano Design for La Castellamonte.
It heats up to 180 m3 with a nominal heat output of 5,5 kW.
WOOD BURNING
DATA SHEET
Heat output *
kW
5,5
Max and min. heat output
kW
3 - 6
Heating capacity
m3
90-180
Efficiency
%
82,5
Carbon Monoxide
emission
%
0,09
Energy efficiency
A+

Dust (13% O2)
Mg/Nm3
21
Wood consumption
Kg/h
1,6
Smoke temperature
°C
202
Flue pipe diameter
cm
12
Draft
Pa
11
Total weight
Kg
151
* Complies UNI EN 13240 DEUTSCHLAND BimSchV2