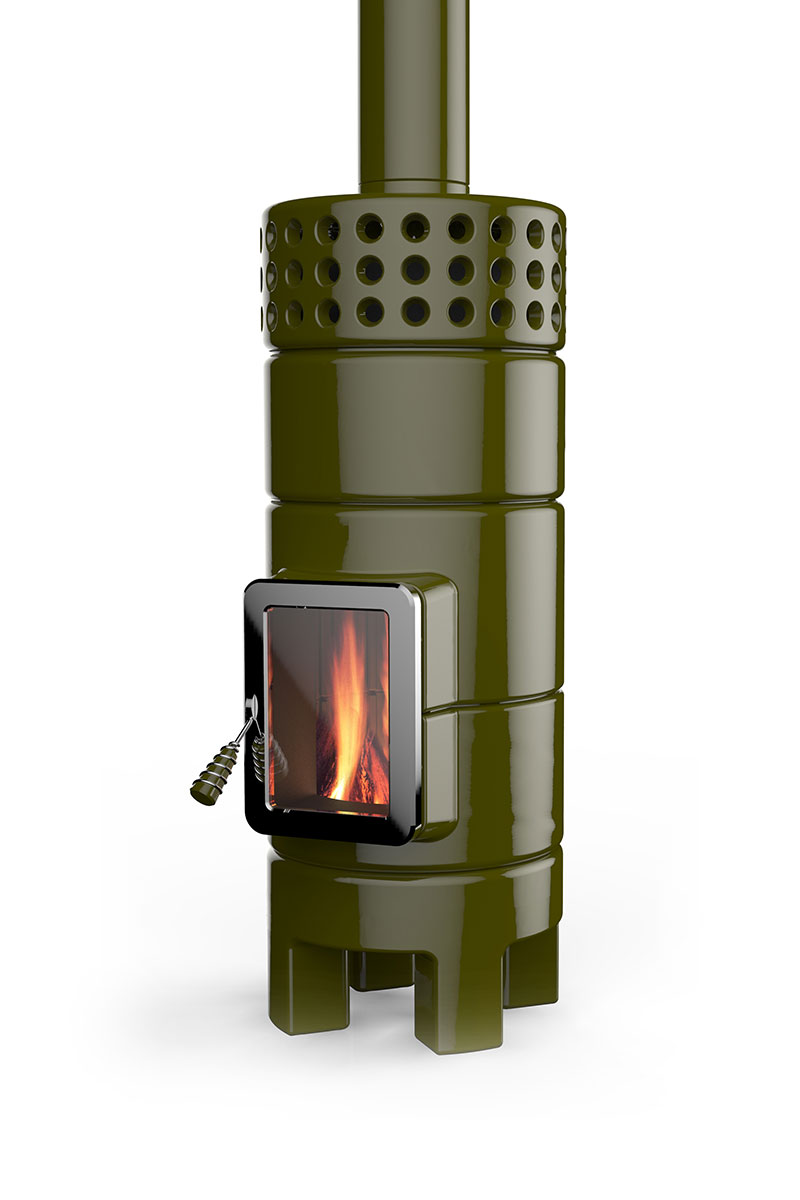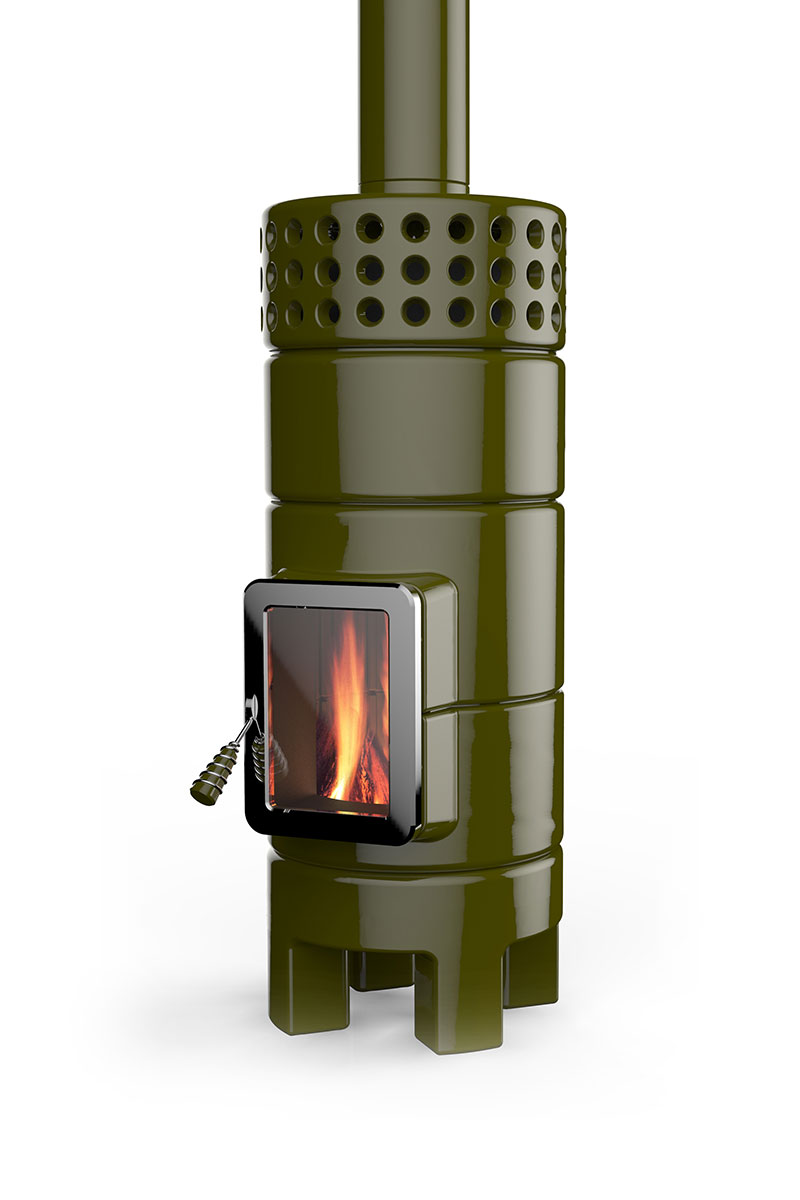 ROUNDSTACK SIZE 2 WITH HEAT ACCUMULATION SYSTEM, with refractory ceramic sectors for heat accumulation and radiation, is available in 5 RoundStack Size 1 models:
With a 51cm diameter, RoundStack Size 2 with heat accumulation system is 137cm high and with different base measurements according to the model.
It heats up to 260 m3 with a nominal heat output of 7,5 kW.
The accumulation heat exchanger allows a lower wood consumption and a higher heating and radiating autonomy, since the standard air heat exchanger is replaced with an exchanger equipped with refractory modules that accumulate the heat for a longer time.
Example: with a total wood consumption of 8kg, 4 hours burn are obtained and 10/12 hours of radiation without charging the fireplace.
WOOD BURNING
Discover also
RoundStack Size 2
| | | |
| --- | --- | --- |
| Potenza Nominale * | kW | 7,5 |
| Potenza Minima e Massima | kW | 4 - 9 |
| Volume Riscaldabile | m3 | 100 - 260 |
| Rendimento | % | 80,5 |
| Emissione Monossido di Carbonio | % | 0,07 |
| Efficienza energetica | | A |
| Polveri | 13% di O2 | 6 |
| Consumo di legna | Kg/h | 2,2 |
| Temperatura Fumi | °C | 213 |
| Diametro scarico Fumi: | cm | 15 |
| Tiraggio | Pa | 12 |
| Peso Complessivo | Kg | 370 |
* Complies UNI EN 13240 DEUTSCHLAND BimSchV2